Here's a good forum post from the SFI Forum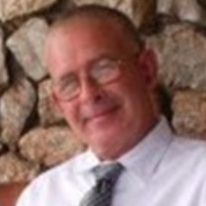 By Robert C.
HOW TO GET SIGN UPS USING FACEBOOK
1.) Do not make your profile private
2.) Make sure any can add you as friend( public setting)
3.) Start adding friends as much as possible
4.) Post photo from SFI and Tripleclicks and Pricebenders
I you feel you need some privacy in Facebook then make another account just for SFI, tripleclicks and pricebennders.
Accept all friend requests and add new friends yourself
If you are not adding new friends everyday you are hurting your business, a list is your lifeblood to making a business of networking work
Use screen shots of info in Sfi and Tripleclicks and Pricebenders showing the business is for real
That is all they are looking for is something that they know is real
THE BIG ONE
Do very little posting in groups that have to do with ONLINE MARKETING, SELLING , BUY AND SELL
You will be just adding to the cludder of businesses already doing the same and most will pay attention to your post, maybe you get 1 sign up out of 50 , 100 people or none
To much competition in those groups
Instead go and add groups that have nothing to do with business
Your only goal is to make and meet new friends first , there are still people in my list i have not given the link to yet but will get , the is no rush
Dating groups
Friendship groups
Travel groups
Etc… anything but business
That way you have no competition and will be able to make more friends and add them , then talk to them and then send them the link to Sfi . DO NOT post the link in the group they are not allowed , you have to add as friend first then send link in private message
You should be able to add 20 to 50 new friends a day to your list
Lists give you more opportunities to share sfi with them
There is only one big NO,NO when talking to someone about sfi—never ever mention the word NETWORKING unless directly asked if that is what it is and most will not ask .
Networking is a dirty word to most people , when they hear that word they automatically think recruiting people such as family and friends and talking to strangers and most do not like or it scares them to death . Let them find out for themselves that it is networking after they are signed up and started.
I made a post about how to use facebook to get more sign-up and thought it would be nice to give and update on it
here is thread to original post
www.sfimg.com/forum/thread?id=1518&pg=1
If you are posting information on facebook that people will want to see and not just posting photos of products but about the business you can get all of interested being in contact with people will boost your business more than anything else will.
All of these people will hear about and see SFI , not all will sign up but they will see the opportunity
and i am getting about 5 to 10 new sign ups a day
more friends you have on facebook the more your business has the opportunity can grow